Offers supportive
protect children from potential drowning
Our handrails for swimming pools, a 10% discount, provided they are for full enclosures.
our bit for the disabled
To make life easier for disabled people, Ilicec offers accesibidad locksmith for items with a minimum price range.
Protecting those who have protected us before
Concerns of our family that we have raised, and live in that house just retired, we aim to help them to sleep more quietly, making some good discounts.
Welcome to our website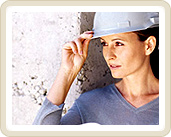 Ilicec specializes in all types of carpentry and metal structures, as well as locks for civil works and particular.
The technical department has extensive experience in managing large projects.
We are at your disposal to transform their ideas into reality, whatever the difficulties and always meeting our assumptions of maximum quality, efficiency and more personalized attention.
Company Profile
Metal carpentry
We provide the solutions needed by aluminum profiles, PVC and glass de aluminio, PVC y vidrio
Structures
We recommend welded and bolted structures provided the second for rapid assembly and reliability. Including treatments such as sandblasting and electroplating.
Follow us in Facebook and Twitter